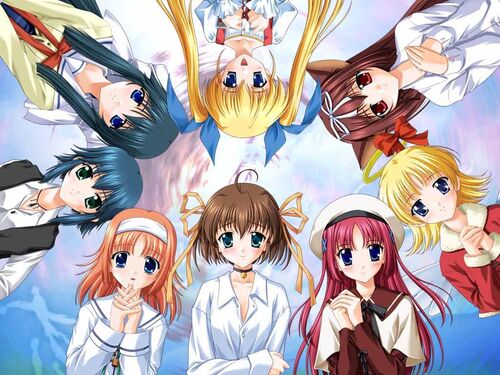 Welcome to the Da Capo Wiki!
Since June 23, 2011.
Rules | Media | Episodes
Da Capo is an adult visual novel created by Circus. It centers around the period before Junichi Asakura graduates from the affiliated section of Kazami Academy (Kazami Gakuen) where his cousin Sakura Yoshino returns to the island after moving to America several years ago. Most of the main stories revolve around the magical unwilting sakura tree and its mysterious powers.

Nemu Asakura
Nemu Asakura is the main female protagonist of the Da Capo series and is the student of Kazami affiliated with junior high school class 3-1, but later enrolls into a nursing school. She is the adopted sister of Junichi. She is known as the "Murderous Chef" since her cooking is lethal and has a split personality known as "Hidden Nemu" who is very polite an antisocial. She is in love with her step-brother.
Read More...

To write a new article, just enter the title in the box below.
These are the articles on our to do list.